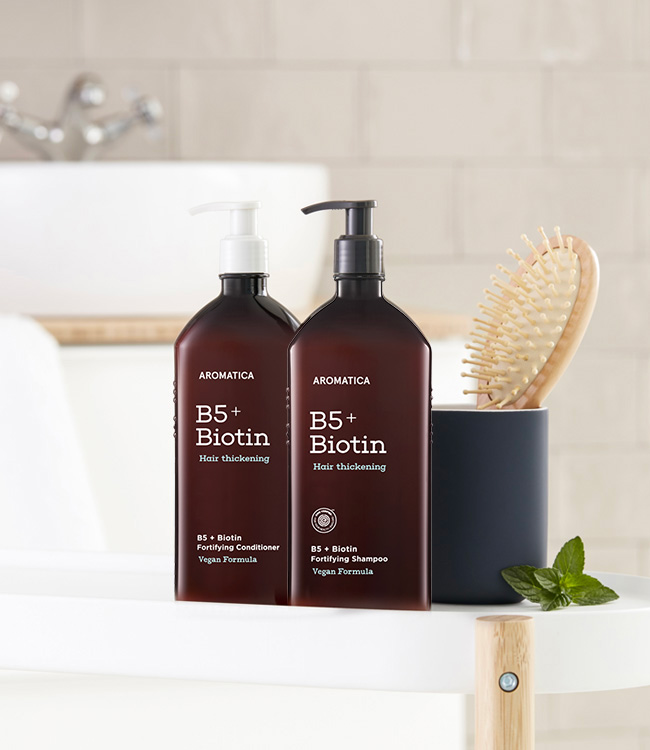 Natural plant-derived ingredients
With natural plant-derived ingredients, B5+Biotin Fortifying Shampoo gently cleanses hair while providing nutrition for the scalp and hair roots.

Instead of synthetic surfactants such as sulfates (SLS, SLES, ALS, ALES), cocamidopropyl betaine, and ethanolamines (MEA, DEA, TEA), only plant-derived ingredients are used to keep the scalp and hair healthy.
Lauryl betaine

1

a
Sodium methyl cocoyl taurate

1

Sodium methyl oleoyl taurate

1

Sodium cocoyl isethionate

1
'B5+Biotin' – ultimate hair nutrition for weak hair
Vitamin B5 (Pantothenic acid), Pro-vitamin B5 (Panthenol), and Biotin provide nutrition for strong hair roots and healthy hair.
Pantothenic acid, an essential nutrient for healthy hair, nourishes the hair follicles and hydrates the scalp.
As a vitamin B5 derivative, Panthenol provides excellent moisture retention and protective barrier formation to make your scalp moisturized and hair radiant.
Biotin is a water-soluble vitamin that makes your hair glossy and healthy by binding proteins to hair.
(Based on raw material properties).
Pantothenic acid (Vitamin B5)

Nutrition for hair roots
Scalp moisturizer

Panthenol (Pro-vitamin B5)

Moisture retention
Protective feature

Biotin (Vitamin B7)

Glossy hair care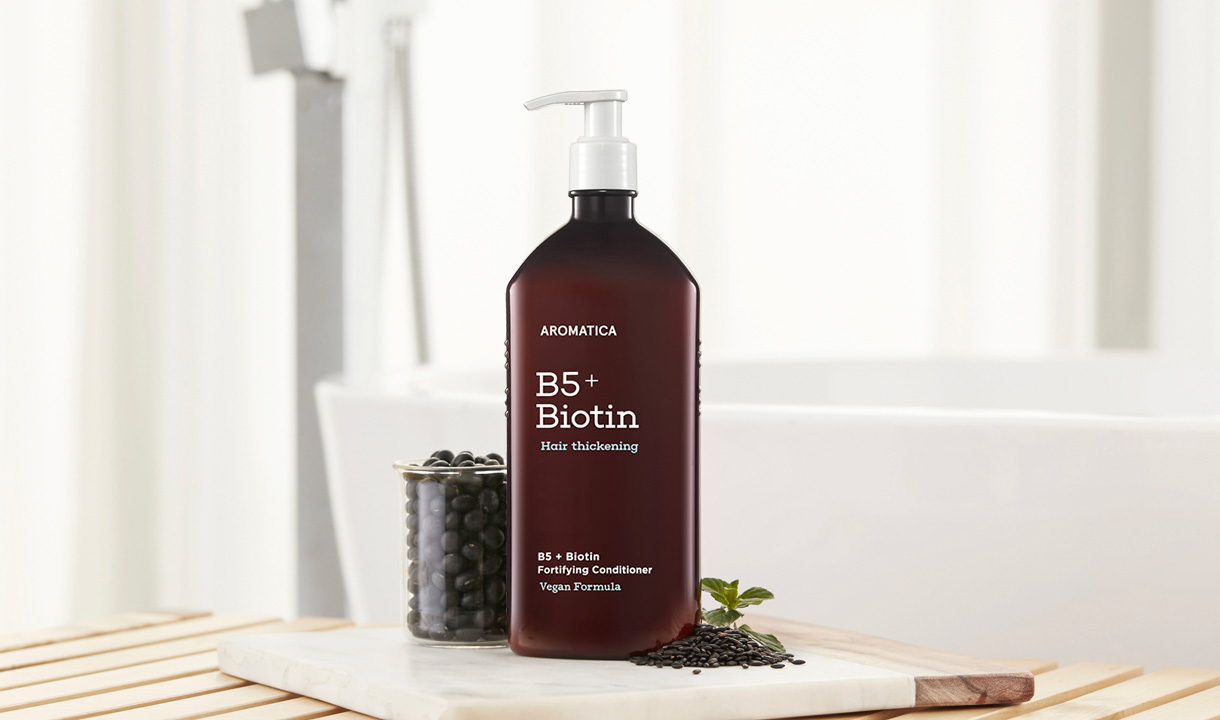 Healthy hair
with the power of
black beans!
Six different black food extracts, namely black beans, black rice, black sesame, mulberry, eggplant, and pepper seed,
which are directly derived by AROMATICA, provide essential nutrients to make your hair moisturized and
glossy while mandarin, chamomile, and spearmint add freshness.
In particular, black soybeans are highly anti-oxidant and are known to be involved in the production control of
hair follicle enzymes to help keep the scalp and hair healthy. (Based on raw material properties).
Black Soybean

Black Rice

Black Sesame

Mulberry

Eggplant

Pepper
Eco-friendly product
The shampoo instantly produces abundant foam and immediately dissolves in water, so perfectly cleanses hair and
scalp without leaving any residue at all. It is also an eco-friendly product.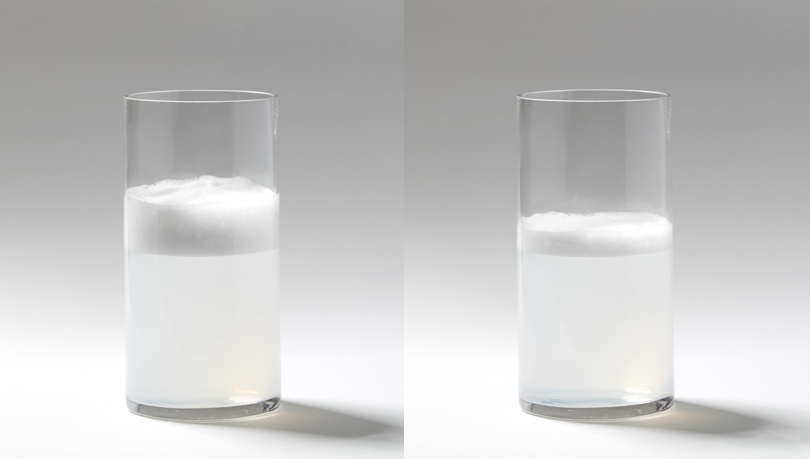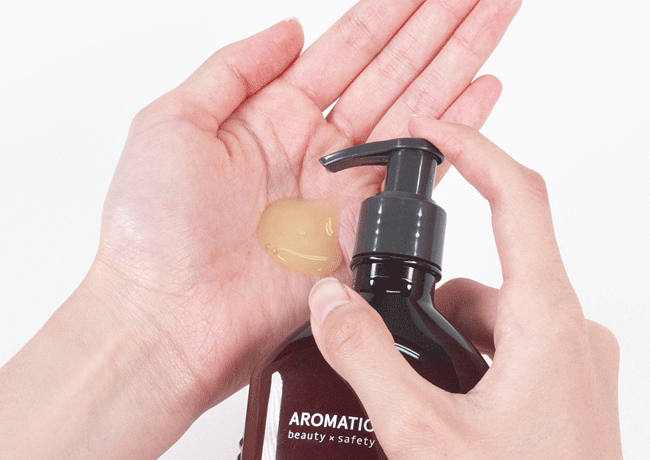 TEXTURE
The type of B5+Biotin Fortifying Shampoo is translucent, light-white gel.
It easily produces abundant foam with a small amount.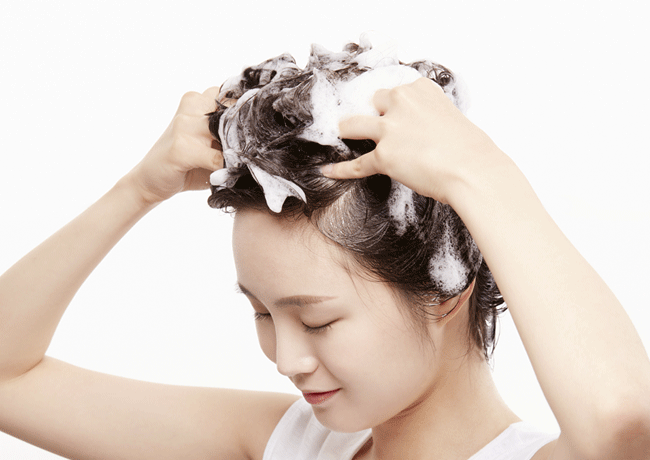 HOW TO USE
Take a moderate amount of shampoo,
massage it evenly over the wet scalp and hair,
and rinse thoroughly with lukewarm water.


Rinsing your hair with too hot water can irritate
the scalp and damage the weak hair.
Rinse your hair with lukewarm water.