how to find a compatible container
Fist, measure the height of the bottle.
Second, if the outer diameter of the mouth of container is 24mm, it is compatible.
Third, after washing the container with a bottle brush, dry it completely.
Fourth, plug the pump into a container and cut the straw (if necessary) in order to contact the bottom edge.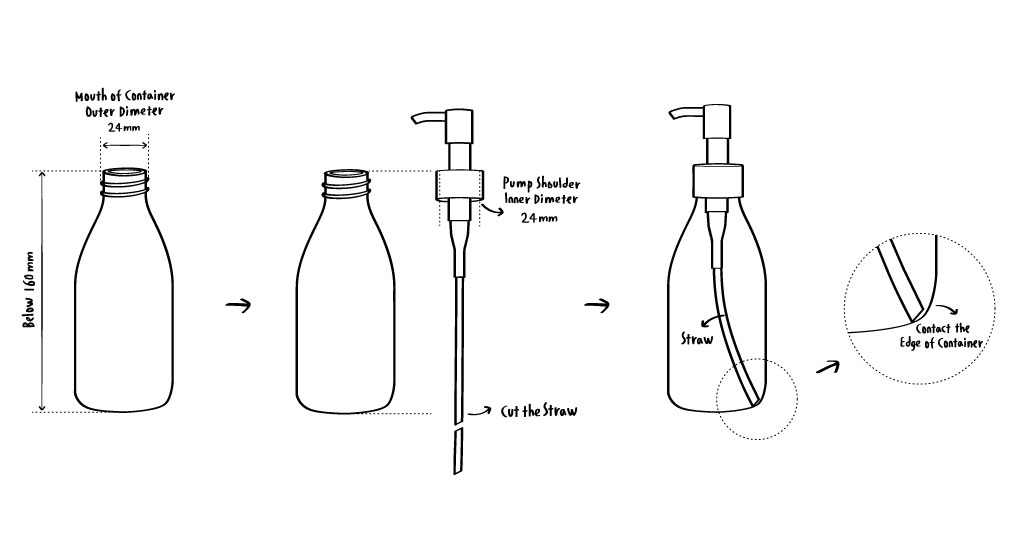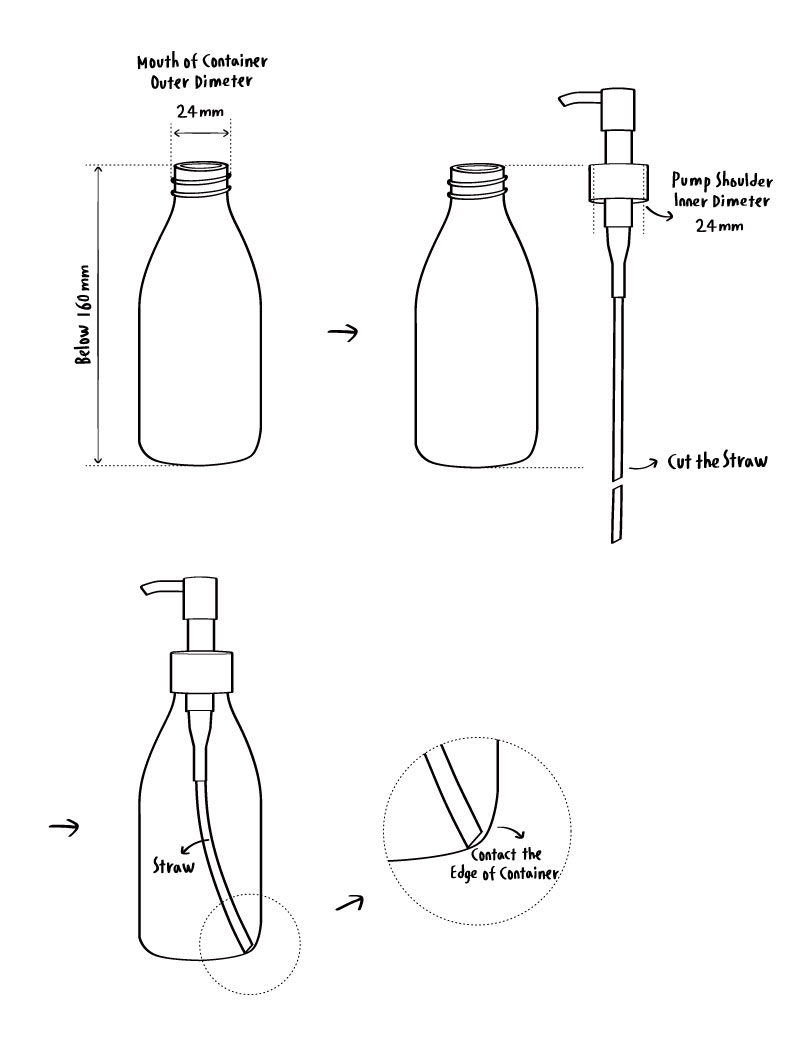 Size
· 28mm pump shoulder outer diameter
· 24mm pump shoulder inner diameter
· Straw length 140mm (from the bottom of the pump shoulder to the tip of the straw)
* There may be ±1mm depending on the measurement
* Cut the straw depending on the size of the bottle
Amount discharged per single pump : 1cc (=appx. 1ml)
How to use
1. Use with compatible hair, skincare, body care bottles from AROMATICA.
2. Wash bottle with a bottle brush after use and dry completely before use.
Compatible products
* Rosmary scalp scaling shampoo & conditioner are compatible with the pump dispenser even though it's 10mm shorter than the bottle.