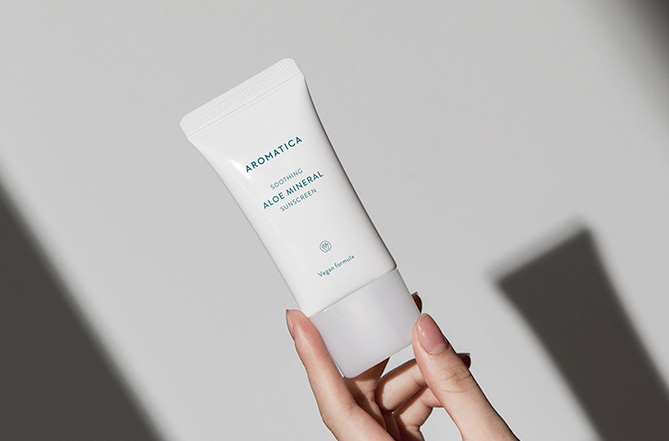 Hypoallergenic sun protection
with mineral filters
Aloe Mineral Sunscreen is a non-nano sunscreen that is formulated with physical sun protection ingredients. The active ingredients form a thin protective shield to prevent UV rays' penetration into skin.

Aloe Mineral Sunscreen is formulated with Zinc Oxide (24%) using SPF50/PA++++ for superior sun protection.