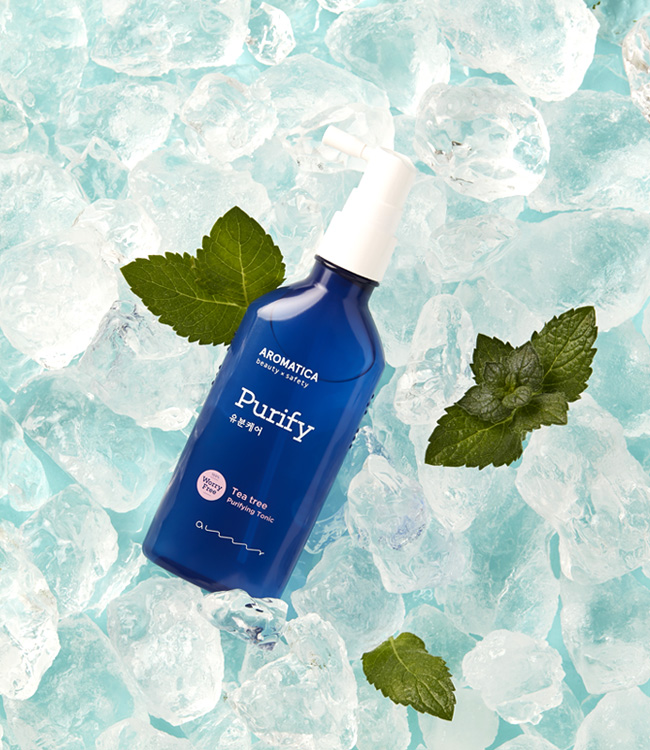 Keep your scalp cool
Excessive heat on the scalp, which caused by overwork, drinking, stress, or smoking, can open pores and weaken hair roots.
Mint and peppermint give instant freshness and cool down the heated scalp.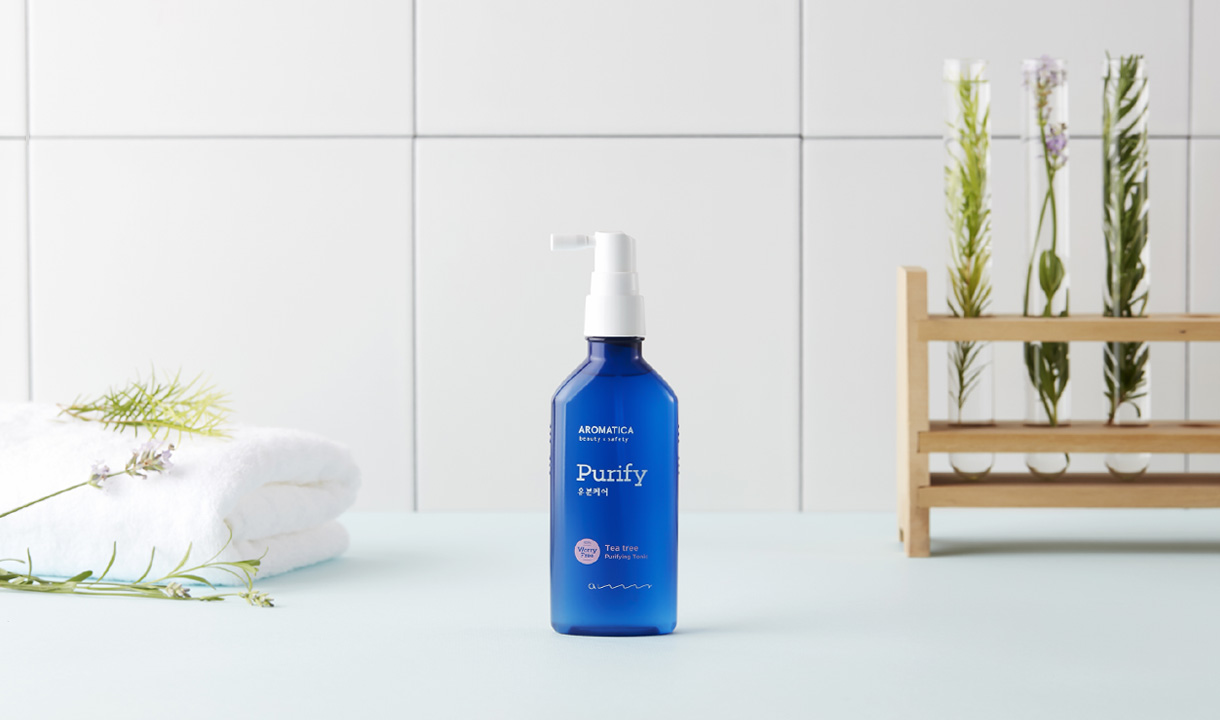 Soothe and purify
greasy and itchy scalp
Tea tree helps control excess oil secretion while Rosemary and Lavender relax the itchy scalp.
Perilla provides nutrients for strong hair.
(*based on the properties of raw materials)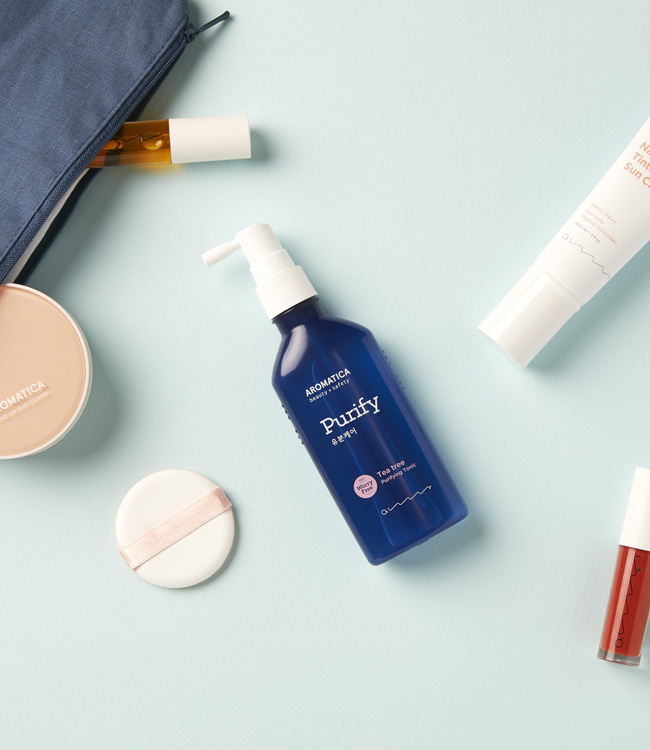 Refresh the scalp odor
anywhere, anytime!
Easy solution to deal with a smelly scalp caused
by excess oil and dirt!
Get rid of scalp sweat and odor from exercise or heat!
Fix your scalp odor problem with a portable
Tea Tree Purifying Tonic.